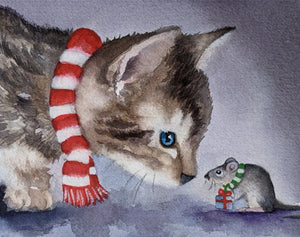 The chase, between cat and mouse, takes a short pause when a small peace offering is made. Enemies become frenemies, if only for one day.
Beautiful Print of a nikki M. original watercolor painting, The Gift. 
Printed on fine art paper with 1/4″ white edge for framing. Shipped flat in plastic sleeve. 
Interested in the original artwork? Click here.