It's HERE! The 2023 Wall Calendar!
Everybody needs a calendar, grab one for yourself and a couple for holiday gifts!
Buy Now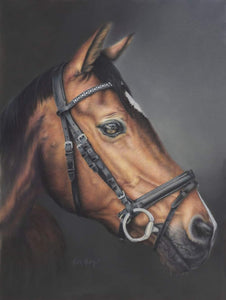 Best of Show Award
"River" won Best of Show in the Animal Kingdom Art Exhibit at River Art Gallery located in North Tonawanda.
Show is available for viewing until May 21, 2022
Purchase River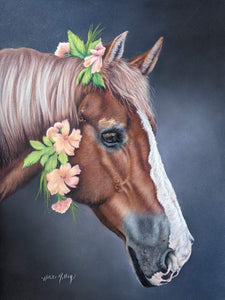 Award of Excellence
"Only the Best for Bessie" won the Award of Excellence in the BNAA Members Art Exhibit, 3/2022.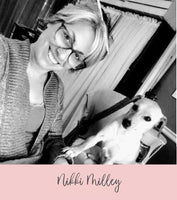 Hi! I'm nikki.
I am an award-winning portrait artist, teacher and mentor, animal lover, and garage sale junkie dedicated to making our world a little bit prettier!
I create heirlooms of our loved ones through my pencil. I preserve "moments in time" that provide individuals with pieces they will treasure forever.  For those that have departed, I am able to capture their story and bring moments of joy and laughter to loved ones amidst the sorrow of such a great loss. 
You deserve to invest in a unique piece of artwork made just for you. ♥
What are you waiting for? Let's chat!
Nikki did an AMAZING job on a draft horse drawing for me. She has such great talent. I will be looking to have something else done by her soon.

Heather Zahno
Nikki did an absolute amazing job on my horse Daisy! Nikki was so inclusive every step of the way until the end when she made my portrait a surprise at pickup! I love how she brought Daisy to life! I highly recommend Nikki 100%!

Mariah Holbrook
Nikki did a beautiful job on my Ben's portrait! She was able to capture the details and personality of my horse, including his gentle eye. I would highly recommend her and cannot wait to work with her again!

Ashleigh Marie